JUST A LITTLE SECRET
Carly Phillips & Erika Wilde
Release Date: July 25
He's not just a bachelor up for auction …
He's her sexy birthday gift for the weekend.
But will she be able to forgive him when she finds out he's hiding more than a little secret?
Georgia Brooks had no intention of bidding on a bachelor at the charity auction, but her sister has other ideas and gifts her with a man for her birthday weekend. But not just any man . . . Drew Daniels. A hot, gorgeous lawyer who makes her want to shed her good-girl image and learn all sorts of new and risqué things.
Attorney Drew Daniels is more than willing to introduce the beautiful Georgia to her naughtier side. Their weekend together is steamy and romantic . . . and it doesn't hurt that a rival of Drew's has his eye on Georgia, too. Stirring the other man's jealousy is a fun side benefit.
Their tryst should have been just about pleasure, but Drew finds he's attracted to more than Georgia's outer beauty and he wants to keep her as his own. When Drew suggests they continue their affair, Georgia is too smitten to say no. Even if her parents expect her to marry her lawyer father's right-hand man.
Georgia finds herself falling for Drew harder and faster than she could have imagined. Until she discovers he's keeping a secret that has the potential to break her heart.
Grab Your Copy!
Kindle: https://amzn.to/3QedUQ0
Apple: https://www.carlyphillips.com/JALSApple
Nook: https://www.carlyphillips.com/JALSNook
Googleplay: https://www.carlyphillips.com/JALSGoogleplay
Kobo: https://www.carlyphillips.com/JALSKobo
Print:
Amz Print: https://www.carlyphillips.com/JALSAmzPrint
BN Print: https://www.carlyphillips.com/JALSBNPrint
Audio:
Audible: https://www.carlyphillips.com/JALSAudible
Amz Audio: https://www.carlyphillips.com/JALSAmzAudio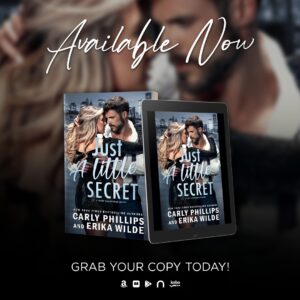 REVIEW
Drew is the supporter Georgia needed. Although Courtney tried to give her that push to stand up for herself, Drew gave her the confidence. This was a wonderful love story and an example of having your dream and your love. Nina can kick all the rocks along with Elliott.
Meet Carly Phillips: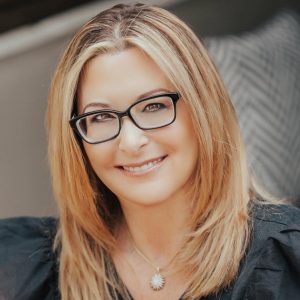 Carly Phillips is the NY Times, Wall Street Journal, and USA Today bestselling author of over eighty sexy contemporary romances featuring hot men, strong women, and emotionally compelling stories her readers have come to expect and love. She is happily married to her college sweetheart and lives in Westchester County, NY. She is the mother of two adult daughters and three crazy dogs who star on her Facebook and Instagram pages. She loves social media and is always around to interact with her readers. Way back in 2002, Carly's book, The Bachelor, was chosen by Kelly Ripa and was the first romance on a nationally televised book club. Carly loves social media and interacting with her readers. For more information on upcoming releases, sign up for her newsletter (below) and receive two free books!
https://www.carlyphillips.com/subscribe-newsletter/
To learn more about Carly Phillips & her books, visit here!
Connect with Carly Phillips:
https://www.carlyphillips.com/
Erika Wilde is a Bestselling author and is best known for her super sexy Marriage Diaries series and The Players Club series, and has also co-written multiple series with Carly Phillips, her best friend and writing buddy for the past twenty years. She lives in Oregon with her husband, and when she's not writing you can find her exploring the beautiful Pacific Northwest. For more information on her upcoming releases, please sign up for her newsletter (below).
Newsletter: https://erikawilde.com/
To learn more about Erika Wilde & her books, visit here!
Connect with Erika Wilde:
http://www.erikawilde.comcontact@erikawilde.com
Hosted by: