JUST ONE TEASE
Carly Phillips
Release Date: November 14
He's the last single Dare sibling standing.
She's his lost love who disappeared.
Now she's back, bringing secrets and danger.
Hadley Stevens is on the run with her younger sister—again—but this time, she's in control. Zach Dare might hate her, but she knows he'd never turn away someone in need. He's the only man she trusts. The man she's never gotten over. Even if she left him without a word.
Zach never expected the girl he once loved to walk into his bar. The last time he saw her, he'd dropped her off after school and promised to pick her up for prom. Except she disappeared.
Now, she's back with a new name, but the same doe eyes and pouty lips, and she's asking for the help he would have gladly given her all those years ago.
Zach agrees to protect them, but he refuses to fall for Hadley again. But late nights working side by side give them a tempting glimpse at the life they could have had…and all the reasons he loved her come flooding back.
He'll have to keep her safe.
Before he can convince her to stay.
Grab Your Copy!
Amazon: https://amzn.to/3QYwxr5
Apple: https://apple.co/496R2ca
Kobo: https://bit.ly/3LZTXJC
Google Play: https://bit.ly/48SlOoX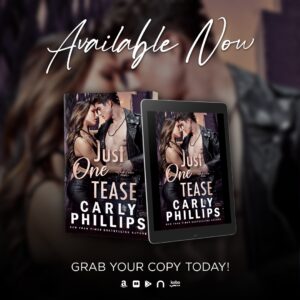 REVIEW
I have been waiting like everyone else for Zach story. Oh, the wait was SO worth it. Hadley, back story, along with her and Zach's passed, gutted me. She lived a hard life with the world on her shoulder. Learning at the age of 16, how to think on her feet due to the choices of an adult. No one needs that type of responsibility on their shoulders. She thrived nonetheless, and I was there for it.
I loved how welcoming everyone was except the old stick in the mud, but Nikki got him right together. Serenity guidance and mother voice moved me something strong. Hold teenagers accountable and teaching them life lessons. Let's not forget Zach and his bag of favors. With a best friend like Remy, you have a duo like no other.
This was a great read.
Meet Carly Phillips: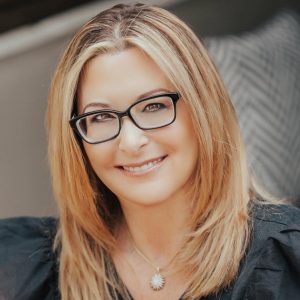 Carly Phillips is the NY Times, Wall Street Journal, and USA Today bestselling author of over eighty sexy contemporary romances featuring hot men, strong women, and emotionally compelling stories her readers have come to expect and love. She is happily married to her college sweetheart and lives in Westchester County, NY. She is the mother of two adult daughters and three crazy dogs who star on her Facebook and Instagram pages. She loves social media and is always around to interact with her readers. Way back in 2002, Carly's book, The Bachelor, was chosen by Kelly Ripa and was the first romance on a nationally televised book club. Carly loves social media and interacting with her readers. For more information on upcoming releases, sign up for her newsletter (below) and receive two free books!
https://www.carlyphillips.com/subscribe-newsletter/
To learn more about Carly Phillips & her books, visit here!
Connect with Carly Phillips:
https://www.carlyphillips.com/
Hosted By: